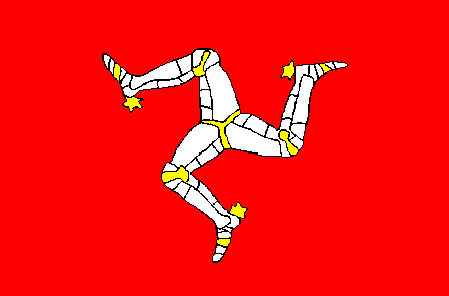 Flag of Man, Isle of



Red with the Three Legs of Man emblem (Trinacria),
in the center; the three legs are joined at the thigh and bent at the knee;
in order to have the toes pointing clockwise on both sides of the flag,
a two-sided emblem is used.
CIA. The World Factbook 2002.