Edgar Allan Poe
Narrative of A. Gordon Pym Chapter 18
January 18.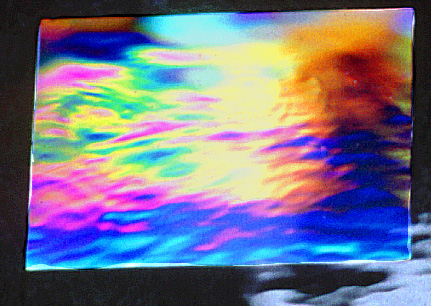 I am at a loss to give a distinct idea of the nature of this liquid, and cannot do so without many words.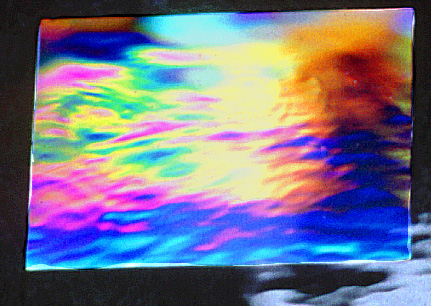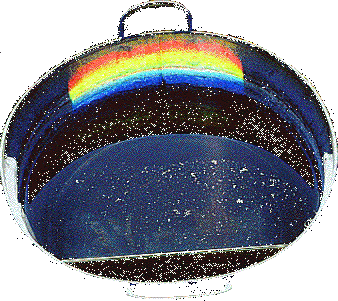 Although it flowed with rapidity in all declivities where common water would do so, yet never,
except when falling in a cascade, had it the customary appearance of limpidity.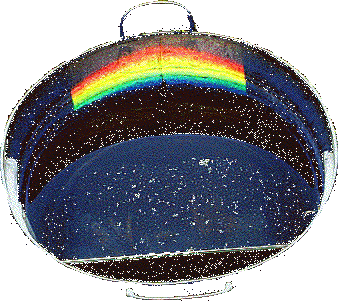 It was, nevertheless, in point of fact,
as perfectly limpid as any limestone water in existence,
the difference being only in appearance.
At first sight, and especially in cases where little declivity was found,
it bore ressemblance, as regards consistency,
to a thick infusion of gum arabic in common water.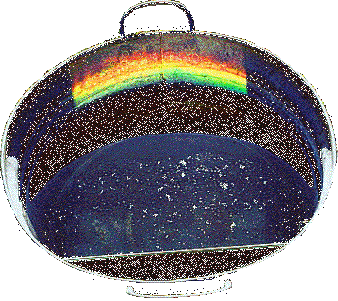 But this was only the least remarkable of its extraordinary qualities.
It was not colourless, nor was it of any one uniform colour
- presenting to the eye, as it flowed, every possible shade of purple;
like the hues of a changeable silk.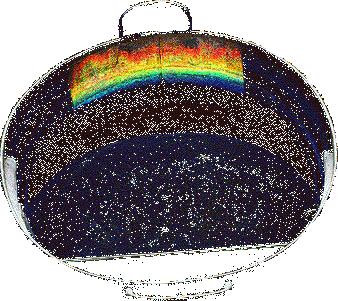 This variation in shade was produced in a manner
which excited as profound astonishment in the minds of our party
as the mirror had done in the case of Too-wit.
Upon collecting a basinful, and allowing it to settle thoroughly,
we perceived that the whole mass of liquid was made up
of a number of distinct veins, each of a distinct hue; that these veins did not commingle;
and that their cohesion was perfect in regard to their own particles among themselves,
and imperfect in regard to neighbouring veins.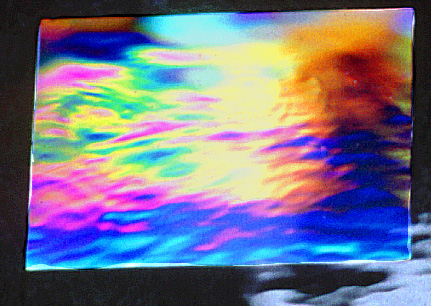 Upon passing the blade of a knife athwart the veins, the water closed over it immediately, as with us,
and also, in withdrawing it, all traces of the passage of the knife were instantly obliterated.
If, however, the blade was passed down accurately between the two veins,
a perfect separation was effected, which the power of cohesion did not immediately rectify.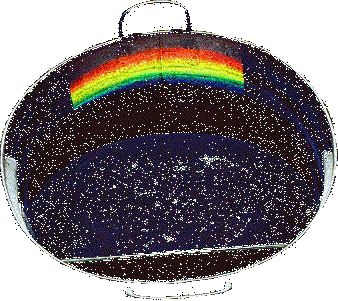 The phenomena of this water formed the first definite link
in that vast chain of apparent miracles
with which I was destined to be at length encircled.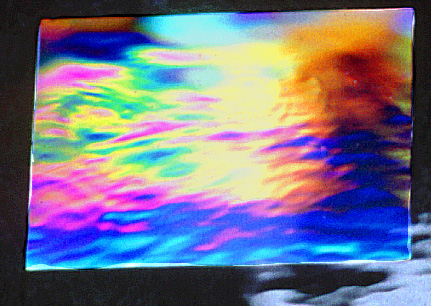 E.A. Poe,
Aventures d'Arthur Gordon Pym. XVIII.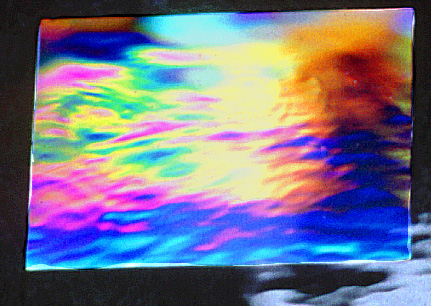 Je ne sais vraiment comment m'y prendre
pour donner une idée nette de la nature de ce liquide,
& je ne puis le faire sans employer beaucoup de mots.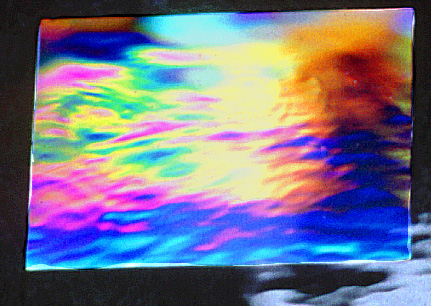 Cette eau n'avait jamais l'apparence de la limpidité.
A première vue, elle ressemblait un peu, quant à la consistance,
à une épaisse dissolution de gomme arabique dans de l'eau commune.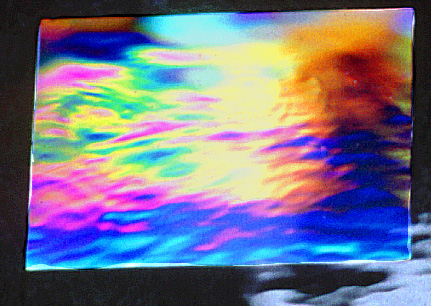 Elle n'était pas incolore;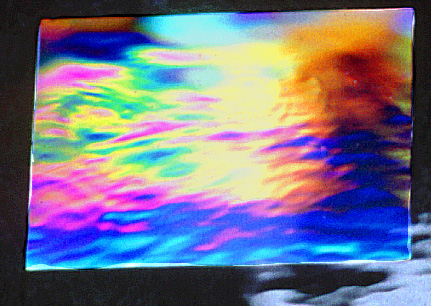 elle n'était pas non plus d'une couleur uniforme quelconque,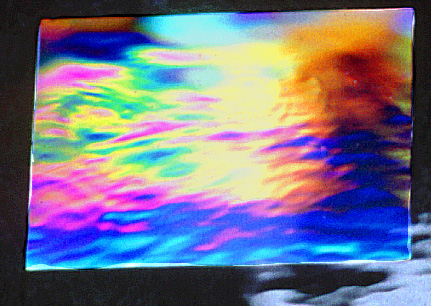 & tout en coulant elle offrait à l'oeil
toutes les variétés possibles de la pourpre,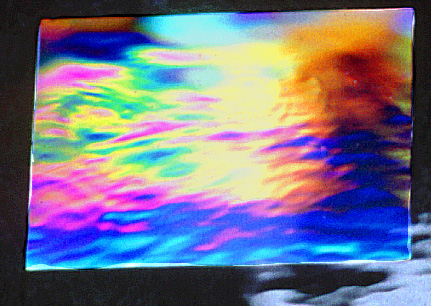 comme des chatoiements & des reflets de soie changeante.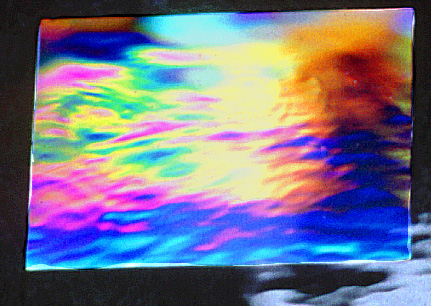 Pour dire la vérité,
cette variation dans la nuance s'effectuait d'une manière
qui produisit dans nos esprits un étonnement aussi profond
que les miroirs avaient fait sur l'esprit de Too-wit.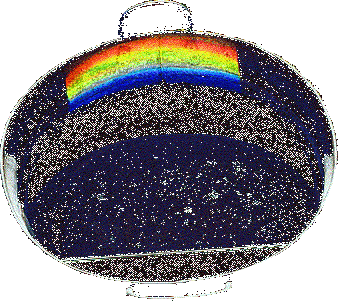 En puisant de cette eau plein un bassin quelconque,
& en la laissant se rasseoir & prendre son niveau,
nous remarquions que toute la masse du liquide
était faite d'un certain nombre de veines distinctes,
chacune d'une couleur particulière,
& que ces veines ne se mêlaient pas.